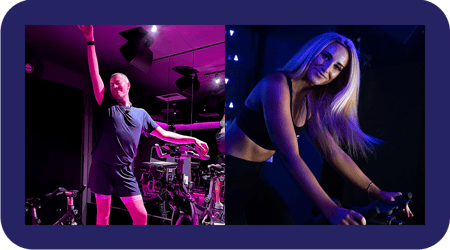 This is the first session of the day and runs from 8 to 8:45 AM. Bikes will be located inside 521 Overlook at Fenway Park, overlooking the field.

There will be 30 minutes between sessions to allow time for bikes to be cleaned and for riders to enter and exit Fenway Park while remaining socially distant. Riders should be at their bikes 15 minutes before their session starts.
PMC Pedal Partner: King
King, 4, is from Fall River, MA. King loves his family and Paw Patrol friends. He loves signing, dancing and playing musical instruments.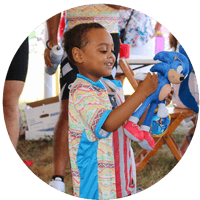 Special Guest
Special guest Lisa Leslie – 2X WNBA Champion, 8X WNBA All Star, 4X Olympic gold medalist and Hall of Famer – will be riding in the 8 AM session. Lisa is an equity partner and the executive brand strategy officer at Jelenew, the official women's apparel partner of the PMC Winter Cycle. Jelenew is the world's first couture cycling and spinning apparel brand made only for women; read more about Jelenew and Lisa Leslie here.