The Pan-Mass Challenge is pleased to announce that TIEM has signed on to be an official sponsor of the PMC Winter Cycle, the organization's indoor spinning fundraiser that kicks off fundraising efforts for Dana-Farber Cancer Institute each year.
As a key sponsor, TIEM will outfit all PMC Winter Cycle instructors in Slipstream cycling shoes, in addition to making a financial contribution to the event. Sponsoring the PMC Winter Cycle is a natural next step for TIEM as the brand builds on its ongoing give-back initiatives, supporting events and causesthat align with its brand mission and resonate with its core values.

"Having ridden the Pan-Mass Challenge for the past nine years with a team of friends and family, the PMC is personally close to my heart," said TIEM founder, Tracey McLeod. "The PMC Winter Cycle was a natural fit for TIEM, as our cycling shoe, the Slipstream, is intentionally designed for spin class. In addition, as a Boston-based brand, we have close collaborative relationships with many of the independently owned indoor cycling studios in the area, so this event lets us give back to a community and a cause that we care deeply about."
The PMC Winter Cycle is an indoor charitable spin event held each January at Fenway Park in Boston. The event is comprised of six 45-minute rides led by popular local spin instructors. As a spoke in the wheel of the Pan-Mass Challenge's yearly fundraising campaign, the PMC Winter Cycle brings together 1,000 riders of varying athletic ability and spin experience, who channel physical, mental and emotional energy to fight cancer.
"TIEM has been involved in the PMC Winter Cycle for a few years now and we are thrilled that they are increasing their commitment and becoming an official sponsor this year," said Justine Darmanian, PMC Winter Cycle Program Manager. "Their support will keep our instructors stylish and comfortable as we kick off our 2020 fundraising campaign for Dana-Farber."
One hundred percent of every dollar raised benefits Dana-Farber and most participants spin in honor or in memory of a family member or friend fighting cancer, making their ride that much more meaningful. To learn more, register or make a financial contribution, visit wintercycle.pmc.org or call (800) WE-CYCLE. Connect with #PMCWinterCycle on Facebook, Twitter, Instagram and LinkedIn.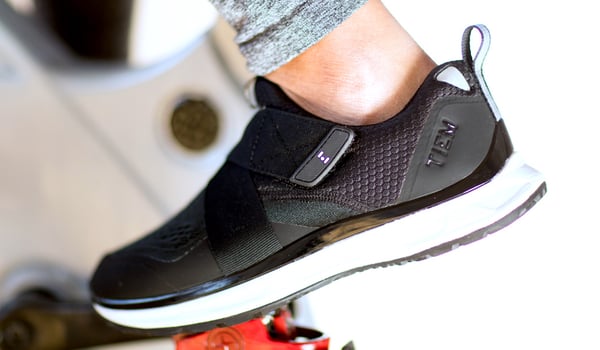 About the Pan-Mass Challenge
The Pan-Mass Challenge (PMC) is a bike-a-thon that today raises more money for charity than any other single athletic fundraising event in the world. The 41st PMC will take place on August 1 and 2, 2020. The PMC was founded in 1980 by Billy Starr, who remains the event's executive director, an annual cyclist and a fundraiser. The PMC has since raised $717 million for adult and pediatric patient care and cancer research at Dana-Farber Cancer Institute through the Jimmy Fund. The event donates 100 percent of every rider-raised dollar directly to the cause, generating 57 percent of the Jimmy Fund's annual revenue as Dana-Farber's single largest contributor. The PMC has successfully melded support from committed cyclists, volunteers, corporate sponsors and individual contributors, all of which are essential to the PMC's goal and model: to attain maximum fundraising efficiency while increasing its annual gift. The PMC's hope and aspiration is to provide Dana-Farber's doctors and researchers with the necessary resources to discover cures for all cancers. For more information on the Pan-Mass Challenge, visit www.pmc.org.
About TIEM
The idea for TIEM grew out of 20 years of experience in the shoe industry, combined with a lifetime of passion for fitness and cycling, informed by a love of style and quality. In 2016, TIEM's founder Tracey McLeod, set out to fill a void in the sportswear market — for functional and stylish cycling footwear — and launched her brand with the signature Slipstream indoor cycling shoe.
TIEM is guided by the belief that as modern athletes, what we wear should not only perform well, but also reflect our sense of style. As the brand continues to evolve, every design decision is guided by a sense of innovation, purpose, and strict attention to detail.
To learn more, visit www.tiemathletic.com or follow TIEM on Facebook, Twitter, Instagram and LinkedIn.